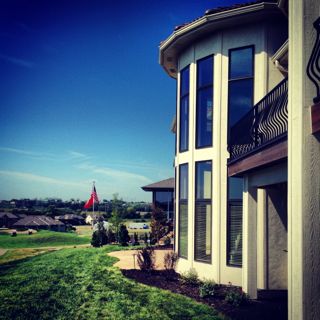 In most cases, buying a new home is the largest purchase you will ever make. It is one of the largest checks you ever write and will often be the largest payment in your monthly spending. Your house is (most likely) the place you spend the majority of your time and the place you will house the people you love most in this world. It is also one of, if not THE, largest palette you have to represent yourself to the world. Your style, your way of living, where you've been and what you love. Knowing all of this, it's no wonder that most people are entirely overwhelmed when it comes to the process of building a new home. There are a seemingly overwhelming amount of important decisions to make and it is easy not to know where to start.
That's where we come in. Build Omaha is a non-profit organization that consists of over 80 Omaha-Metro homebuilders and 100 local supporting companies with the vision being a builder-driven organization that informs, protects, and provides a clear path for consumers. Our goal with BuildOmaha.org is to be a resource like never before in the journey of building a new home. We will have a regular blog that will provide essential information when it comes to the home building process, entirely local to our area. We will provide information regarding the events we have throughout the year- in fact, you may already know us from the beloved Build Omaha Street of Dreams over the last three years. We also have an inspiration gallery, comprised entirely of photos of homes in the Omaha-Metro area built by our builder members. Under the about tab at the top you can find a listing of all of our builder and associate members. And, coming in January, we will have an interactive map of the area that will walk you through the journey of building a new home- showing you where you currently can build in the Omaha-Metro area, a way to compare those areas, and a way to sort and narrow down builders to find who might be able to best fit your needs.
Thank you for visiting our website. We hope it will become your go-to place in your search of a new home and a trusted resource along the journey. From choosing your lot to choosing the final finishing touch, help us to reach our goal to
Build a Better Omaha
.