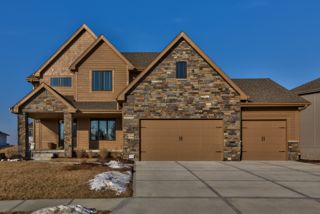 So you have decided on a builder for your new home, you've found the perfect lot, the papers have been signed, and you're all set to go. So now what? Below is a general guideline of the typical flow and process of building a new home. While it won't look exactly the same for every builder, this is the general step-by-step schedule that you need to follow in order to build your home in an efficient manner. Keep in mind that all of these items will be managed by your building company, but it can be helpful to know where you are at, where you're headed, and what may be too late or very expensive to change if you decide to modify something that has already been completed.
Apply for building permit
Stake the house on the lot
Dig the basement
Form and pour the concrete basement
Backfill foundation
Frame the house
Plumbing rough-in
Pour basement and garage floors
Install duct work
Install electrical wiring
Apply roofing and front stone
City inspections
Insulation in walls
Drywall
Interior doors and window trimmed
Cabinets installed
Painter finishes interior and exterior
Ceramic tile and other surfaces installed
Fireplace veneer applied
Plumbing ,heating ,and electrical finishes are done
Yard grading ,landscape ,sprinkler system, and sod installed
Flooring and carpet laid
Punch list (items that need to be tweaked based on the final walk-through)
Cleaning
Close on the home and move in!